The system which regulates the operation of the Presidency of the Council of the European Union was introduced in 2009 by the Treaty of Lisbon. The Presidency is chaired alternatively by all Member States, each one for a six-month period, from January to June and from July to December.
The Member States entrusted with the Presidency cooperate in groups of three. Each group sets the long-term objectives and the common agenda for the following eighteen months. During this period, each Member State carries out its own six-month agenda. The Member State in charge of the Presidency chairs all the meetings of the Council.
The in-office group is made up of Romania, Finland and Croatia.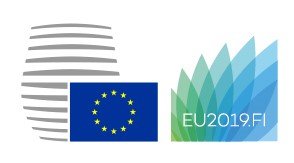 Presidency in office: Finland
The main objectives set by Finland for its Presidency semester under the official claim "sustainable Europe, sustainable future are:
Strengthening the EU common values and the rule of law;
Ensuring a competitive and socially inclusive EU;
Fostering the EU position as world leader in the fight against climate change;
Protecting the security of EU citizens.
Finland will be the first country to transpose these four priorities in the 2019-2024 strategic agenda.
The turn-taking of the Presidencies
| | | |
| --- | --- | --- |
| 2020 | first semester | Croatia |
|   | second semester | Germany |
| 2019 | first semester | |
|   | second semester | |
| 2018 | first semester | |
|   | second semester | |
| 2017 | first semester | |
|   | second semester | |
| 2016 | first semester | Netherlands |
|   | second semester | Slovakia |
| 2015 | first semester | |
|   | second semester | |
| 2014 | first semester | Greece |
|   | second semester | |
| 2013 | first semester | |
|   | second semester | Lithuania |
| 2012 | first semester | Denmark |
|   | second semester | Cyprus |
| 2011 | first semester | Hungary |
|   | second semester | Poland |
| 2010 | first semester | |
|   | second semester | Belgium |
| 2009 | first semester | |
|   | second semester | |
| 2008 | first semester | |
|   | second semester | |
| 2007 | first semester | Germany |
|   | second semester | |
| 2006 | first semester | |
|   | second semester | |
| 2005 | first semester | |
|   | second semester | Great Britain |
| 2004 | first semester | Ireland |
|   | second semester | Netherlands |
| 2003 | first semester | Greece |
|   | second semester | Italy |
| 2002 | first semester | Spain |
|   | second semester | Denmark |
| 2001 | first semester | Suede |
|   | second semester | Belgium |
| 2000 | first semester | Portugal |
|   | second semester | France |
 

EU Presidency , EU Council , European Union