Press releases
from 1 to 2 - Total: 2
During the meeting the two Ministers had an exchange on the state of the art of the European Union and the main topics on the agenda.
Press releases 5 July 2018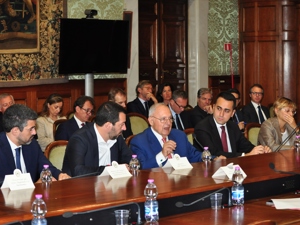 The first Committee met on 5 July 2018, chaired by the Minister for European Affairs, Paolo Savona. The Minister presented the topics that would be submitted to the European Union Policy Committees of the two chambers of Parliament, which will meet in session on 10 July.
Go back to start