Press review
from 1 to 3 - Total: 3
Press review 31 March 2022
"For the first time we are faced with a massive internal migration flow between European countries, and we have finally found the courage to dust down the Temporary Protection Directive" Undersecretary Amendola declared in an interview with the Italian newspaper Avvenire. "After decades of delays, on the occasion of the latest European Council we conceived a common foreign and defence policy project. It is a change in perspective, linked to common investments and commitment to peacekeeping missions outside EU borders, which Italy cannot fail to join."
Dublin regulation , right to asylum , Ukraine , immigration policies , common defence
press review 20 March 2022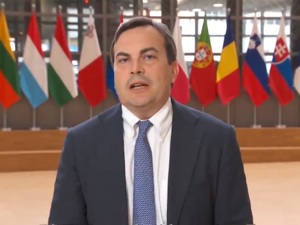 "The Russian statement is a declaration of powerlessness. Attacking Minister Guerini does not show strength, rather it's a sign of weakness", Undersecretary Amendola declared it in an interview with La Stampa. Amendola expects next week's European Council to "make Europe catch up on energy, foreign policy and security. If we want to play a role, we have no other way but to push more on integration."
Press review 4 March 2022
"We must have the courage to hold dialogues and do everything to restart negotiations, in order to save Ukrainian civilians and their freedom. The temporary truce for the humanitarian corridors, if implemented, is a first step, but it's not enough. The Russian nationalist ambition to settle accounts from the past is a dangerous leap in the dark." These are the words of Vincenzo Amendola, Undersecretary for European Affairs, to the Corriere della Sera.
Go back to start