Tag "Vincenzo Amendola"
from 1 to 2 - Total: 2
State Secretary 5 September 2019
Vincenzo Amendola has been Undersecretary for European Affairs since 24 February 2021.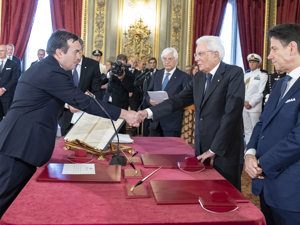 On 5 September 2019, the members of the new Government, chaired by Giuseppe Conte, took the oath at the presence of the President of the Republic. After the oath, the first Council of Ministers appointed Ministers without portfolio. Among them, Vincenzo Amendola is the new Minister for European Affairs.
Go back to start