Tag "Next Generation EU"
from 1 to 3 - Total: 3
Press releases 22 April 2021
"Italy has 'recovered' almost €349 million up to January 2021 thanks to the action implemented by COLAF, the Anti-Fraud Committee established within our Department. As many as 761 cases of irregularities were closed in agreement with the European Commission", Undersecretary Amendola stated it in the margins of the COLAF meeting at the Department for European Affairs. "From now on, top attention will be paid to the resources allocated by our National Recovery and Resilience Plan (PNRR) and the 2021-2027 multiannual budget".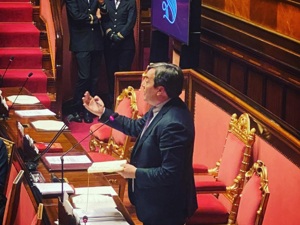 On 13 October 2020, the Chamber of Deputies and the Senate passed resolutions of the Committees on the proposal of Guidelines for defining the National Recovery and Resilience Plan.
The proposal for guidelines defining the National Recovery and Resilience Plan has been sent today to the Chambers. The proposal was approved in its essential contents by the Interministerial Committee for European Affairs (CIAE) on 9 September 2020, in coordination with all ministries, Regions and local authorities.
Go back to start