28 December 2022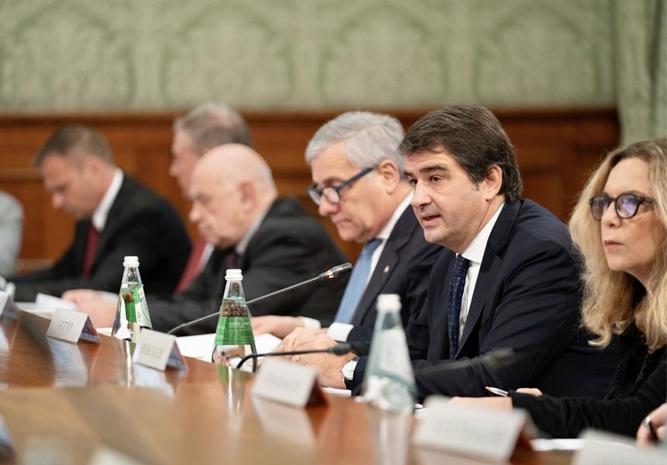 "The 55 objectives set by the National Recovery and Resilience Plan ('NRRP') for the second half of 2022 have been met. This is the result of significant teamwork, also based on constructive political dialogue with the European Commission which, among other things, has allowed a number of critical issues to be overcome regarding the achievement of some objectives. Restoring the central role of the Steering Committee, which provides impetus and coordination, was crucial to achieve this result; this was something that President of the Council of Ministers Giorgia Meloni wanted, and I wish to thank her. My thanks also go to all Ministers, Regions and local authorities for their cooperation and I hope the same synergy will support fulfilment of the next objectives. In this regard, we will be sending the six-monthly NRRP progress report to Parliament in January, as required by regulations", stated the Minister for European Affairs, Southern Italy, Cohesion Policy and the NRRP, Raffaele Fitto, in relation to the NRRP objectives for 31 December being met.
A summary of the main activities carried out is provided below.
When the Government entered office, 25 out of the 55 milestones and targets to be achieved by 31 December 2022 had been fulfilled. As of today, all 55 objectives have been met.
In just over 60 days, the following have been adopted:
2 legislative decrees (having adopted the opinions of the Houses of Parliament and of the 'State-Regions Conference' and 'Unified Conference');
12 ministerial decrees;
3 regulatory interventions in the Budget Law.
Providing impetus and coordination has allowed for:
the Cybersecurity Agency to be established and made operational;
the 'National Strategic Hub' to be completed for the hosting of data and strategic services for central and local public administrations and healthcare facilities (digital transition);
the implementing acts for the water services reform to be adopted;
the company '3I' (INPS, INAIL and ISTAT) to be established and made operational;
approval of the local public services reform to be completed;
inappropriate system charges on energy bills to be reduced;
the education reform to be completed;
two meetings of the 'State-Regions Conference' and 'Unified Conference' to be called in order to obtain all the necessary opinions for the adoption of acts and decrees;
the new Public Procurement Code to be adopted by the Council of Ministers;
all requirements related to the reform of tax administration to be met;
a national plan and implementation road map to be adopted to combat undeclared work. 
[Source: Palazzo Chigi]

NRRP , National Recovery and Resilience Plan