Tag "Club of Venice"
from 1 to 1 - Total: 1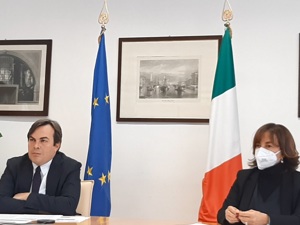 The autumn session of the Club of Venice, the two-day meeting gathering more than eighty institutional representatives and public communication experts from all European countries, startstoday by video conference. "The COVID-19 has brought us to decisions that invest not only the ancient values of our Union but also fundamental choices for our future", said Minister Amendola in his opening speech. "Communication is crucial to withstand the impact of these major challenges".
Go back to start